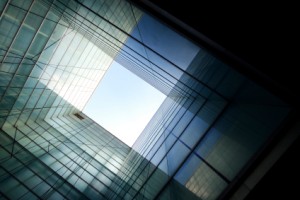 John Holton and Bijan Dastmalchi founded Symphony Consulting in 2001 to bring their deeply experienced capabilities to technology companies working to recover from that year's economic crisis.
Symphony offered a different consulting approach: scalable services with great value, allowing clients to increase or decrease how much consulting they needed to recover their profitability and efficiency.
Symphony had three objectives:
Bring tier 1 capabilities to mid-size companies
Deliver value at every level in every engagement
Contribute to measurable results that directly impact a client's balance sheet and/or income statement.
"Symphony Consulting attracts high-quality people – detail-oriented, organized, aggressive with a good balance of building relationships and because they've worked with other companies they have current experience on vendors' cost/price points." – Tim Campos, CIO, Facebook
Why Symphony Consulting?
We pride ourselves in the depth and breadth of experience we offer our clients, drawing on "best practices" from years of industry experience. We are seasoned, hands-on professionals who have worked with companies of various sizes in different industries such as medical, semiconductor, consumer electronics, social networking, and telecom We are not tied to any legacy systems or solution providers and can provide our clients with an objective assessment throughout our consulting engagement.
Symphony Consulting will provide you with professional resources to devise solutions that solve your problems. We do not "consult" in the traditional sense of only providing research and recommendations. Symphony believes in doing the work and getting results.
Our Mission
Symphony Consulting's mission is to provide strategic supply chain, manufacturing outsourcing, and procurement expertise to high technology companies in order to meet the following financial and operational goals:
Enhanced revenue potential through demand management and supply flexibility
Increased profitability through structured, consistent, and aggressive approach towards total cost reduction and risk mitigation.
Reduced inventory exposure throughout the extended supply chain.