John Holton
Co-Founder and Senior Consultant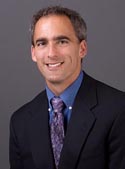 John has more than 25 years of experience in strategic procurement and supplier management. He started his career at Hewlett-Packard, where John spent eight years in a variety of management positions. He worked in various HP business units and had responsibilities that spanned the globe and included key supplier relationships.
John joined Trimble Navigation Ltd. in 1995, where he held two senior roles in supply management, and helped Trimble successfully outsource core functions. John holds a BS in Operations Management and an MBA from the University of Arizona, Tucson. He is a skilled negotiator and has a strong background in developing and implementing supplier based initiatives that bring demonstrated value to a company's P&L. He is involved in industry groups and teaches, writes, and speaks extensively on issues involving suppliers and negotiations.
Bijan Dastmalchi
Co-Founder and Senior Consultant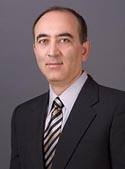 Bijan has over 20 years of experience in outsourcing, strategic procurement, and supply chain management, with extensive experience in strategic sourcing and contract negotiations. Bijan spent seven years at Hewlett-Packard in a number of management and leadership roles in procurement and supply chain. He has also worked at Trimble Navigation, two start-ups, and, prior to starting Symphony Consulting, was Director of Semiconductor Procurement at Solectron Corporation's Global Supply Management, overseeing an organization responsible for over $1B in annual purchases.
Bijan holds a BS in Mechanical Engineering from the University of California, Berkeley, and an MBA from Santa Clara University. He regularly speaks at industry events and has published several articles and white papers. He has served as an expert witness in procurement and contract litigation. Bijan has a strong background in negotiations and helping companies with their due diligence in sourcing.