Here is what other people are saying about us…

"One of Symphony's most valuable contributions is looking out for the best interests of their clients as if it was their own business".
– John Proverbs, Senior Director, Corporate, Indirect and Technology Procurement, KLA-Tencor
"Symphony has helped us streamline our procurement process and brought process discipline into our organization so that it has become the norm. Symphony's most valuable contribution is that it facilitates disparate companies coming together and working towards a common goal and successful procurement is about merging companies' efforts."
–Sachidanand Vrindavanam, Senior Director, KLA-Tencor
"Symphony designed and implemented a lightweight, flexible, defensible, auditable process with up-to-date compliance information.  I feel comfortable we can now pass any audit with flying colors thanks to Symphony's work."  – David Sangster, VP Operations, Data Domain/EMC
"Symphony has been instrumental in helping us achieve the following results: risk reduction, reduced inventory exposure, minimum order quantities, reduction in lead times, and lower prices for parts."
– Rick Trebing, Corporate Controller and Chief Accounting Officer, Mentor Graphics
"Experienced and skilled advisors in supply chain management with pragmatic advice based on best practices and hands-on experience." – Chris Burger, Director Global Operations, Mentor Graphics
"We've had a 5x ROI on the contracts we've had Symphony Consulting negotiate.  Symphony hit the targets we've set for cost-savings every time.  They are a turnkey provider of the procurement process: from vendor selection to contract drafting and redlining; for both Direct and Indirect Procurement.  Plus, Symphony can bring in category specialists as negotiators – something we can't do ourselves."  – Michael Vedda, VP and CIO, Affymetrix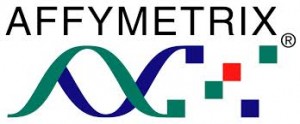 "Symphony helps ensure the right balance between the value we get from our vendors and the price we pay so the agreement is not unprofitable for our vendor and we're getting the value it's worth to us.  They have a wealth of experience in IT and direct procurement and have saved us a lot of money."  
– Tim Campos, CIO, Facebook
"Symphony helped us develop a cost model for data center related purchases that saved us several million dollars in FY2012 and will save us more than double that: they knew how to do it and how to get the information that made the difference."  – T.S. Khurana, Director, Supply Chain Operations, Facebook
"As a consumer products company, TiVo relies on speed and flexibility throughout its supply chain to meet consumer demand. Symphony helped TiVo develop a cost model of the supply chain, isolate opportunities for improving performance, and formulate and execute an outsourcing strategy to optimize that supply chain. The result was a supply chain architecture that reduced our total cost of ownership and more importantly, our inventory exposure while improving our flexibility and speed in product delivery. Their expertise in outsourcing and contract negotiations allowed us to create contracts that significantly reduce our inventory liability and enhance supply flexibility." – Karen Hensey, Director of Manufacturing Operations, TiVo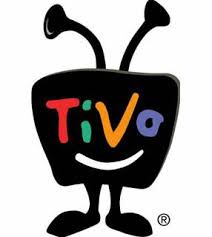 "Symphony worked with our management team to define our sourcing strategy, develop an action plan, and execute it to completion. The outsourcing contracts they negotiated drastically reduced our risk in a dynamic environment." – Jeff Jarvis, Former Chief Operating Officer, Com21, Inc.
"Every time we have engaged Symphony on a project, we have been delighted with the results."
– Jay Anderson, Vice President of Operations, Pinnacle Systems
"In an outsourcing project that Symphony managed for us, all of the contending contract manufacturers told us they had never been through such a complete and thorough evaluation." – Hanan Cohen, Senior Director of Supply Chain, Pinnacle Systems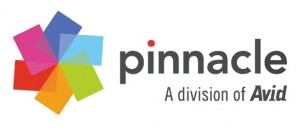 "The process of outsourcing would have been nearly impossible for us to complete without Symphony's assistance. As we bring the project to a close, we will be meeting or exceeding all of our original operational and financial targets. They proved to be an invaluable partner in this process, bringing the necessary technical and business background plus the negotiation and interpersonal skills to work closely with our team and close on all of the major points of the agreement with our chosen EMS partner. Without a doubt I will recommend Symphony Consulting to anyone considering this type of project." – Jose Sendra, VP of Operations, Equitrac Corporation – A Division of Nuance Communications
"Symphony demonstrated to TCV that they are experts in the area of supply chain management, can react quickly, and can supplement our due diligence process to enable us to make the best investment decisions. Their assessment weighed heavily in our final decision regarding this investment." – John Drew, General Partner, Technology Crossover Ventures


"I appreciate Symphony's ability to quickly complete a project or negotiate a deal, generating value for the organization." – Liz Allen, Director Global Sourcing, Illumina