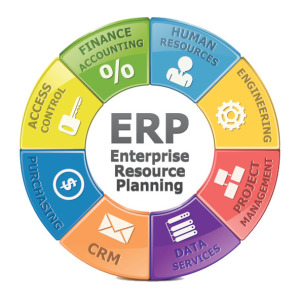 "Symphony Consulting was our go-to partner when selecting our ERP platform and implementation firm. Our consultant brought creative ideas in helping to build our business case and in negotiating our contracts. We achieved aggressive discounts but also created good vendor relationships with mutually beneficial performance incentives.
The money that we spent on Symphony will pay for itself many times over during the next 10 years."
– Anthony Vincent, Director of Program Management, Illumina
Selecting an ERP for your enterprise is a decision that has long-term ramifications. Your ERP plays a central role in your information system architecture and the choices you make can impact your company for decades.   The count and structure of your licenses, the maintenance and support terms, and the rights captured in your contract will set the foundation for your long-term costs and will determine how cost effectively you can scale.
Symphony can help you structure the right deal with the right supplier. Here are a few examples of what we do and how they can make a difference in one of the most critical investments that your company can make:
Negotiations – In order to ensure you have leverage, it's important that you take a strategic and well thought-out approach to your negotiations. There are a number of options for securing value through both aggressive pricing and creative contract terms. Symphony can tailor an approach to meet your needs.
Financial Analysis – Making the right financial decision and analyzing multiple scenarios in each proposal based on facts and figures is not an easy task. The availability of knowledge from professionals who have traveled this road multiple times with suppliers like SAP and Oracle can help you avoid the pitfalls that are commonly associated with selecting an ERP vendor or choosing the right solution proposed by each vendor.
Benchmarking – Most companies want to know how much they should be paying for an ERP package based on their volume, their company size, the number of licenses, and the number of modules they're interested in. Having negotiated these deals in volume, Symphony can help you take advantage of what we call "extreme deals" rather than the standard "market pricing" towards which many other consulting firms will guide you.
Selection – Filtering through the marketing hype and getting to the information you need can be a daunting task. Symphony can facilitate the right conversations both with the supplier and with the internal team to make sure the solutions are going to meet your needs and solve real business problems.