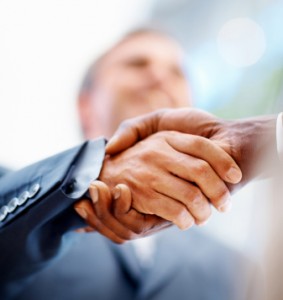 "Symphony hit the targets we've set for cost-savings every time.  They are a turnkey provider of the procurement process: from vendor selection to contract drafting and redlining; for both Direct and Indirect Procurement.  Plus, Symphony can bring in category specialists as negotiators – something we can't do ourselves."  – Michael Vedda, VP and CIO, Affymetrix
IT purchases are often substantial investments for an organization because of the time, resources, and money required to deploy technology successfully.  These purchases often involve a combination of hardware, software, and services and may span many years due to the high cost of switching once you have made a platform decision.  The dollars involved combined with the long-term nature of the investment means that IT departments should pay particular attention to the ways in which they procure and manage their spend.
Symphony Consulting has helped businesses lower their IT costs by:
Negotiating competitive pricing based on situation analysis, benchmarks, and effective use of leverage points
Securing value in your IT investment by ensuring cost predictability as you scale your solution
Mitigating contractual risks by negotiating important but often neglected terms that affect your flexibility to respond to a changing business environment
Symphony Consulting offers sourcing services in the following areas:
Hardware
Long-term cost of ownership including costs of future expansion
Benchmarks and appropriate discounting
Installation services
Warranty and support services
RFIs, RFPs
Platform Assessment and Comparison
Proof of concept and demo programs?
Software
Licensing Analysis
Use rights and key definitions
Other contract terms
Benchmarking  Price Negotiation
Cloud Contracts
Pricing and Scalability
Flexibility and Exit Strategy
Data Protection
Performance and SLAs
Managed Services
RFIs, RFPs
Comparison of Service Offerings
Establish baseline Service Level Agreements (SLAs)
Site Audits
Develop and Manage Performance Metrics
Telecom
Review rates with telecom carriers and compare to benchmarks
Drive telecom sourcing activity through RFPs
Analyze telecom invoices for price accuracy
Outsourcing/Offshoring
Develop needs requirements
RFIs, RFPs
Establishing Billing Schedules
Software Audits
Entitlement tracking
Project management and licensing posture corrections
Supplier negotiations
Internal process reviews and risk points
Benchmarks and best practices
Consultants and Staff Augmentation
Develop Master Service Agreements
Create robust Statements of Work
SLAs and Performance management
Negotiate Rates
Create scorecards