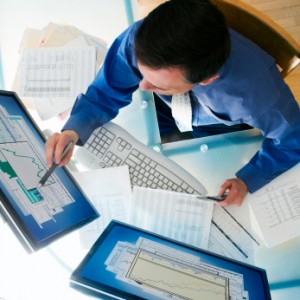 "Symphony helps ensure the right balance between the value we get from our vendors and the price we pay so the agreement is not unprofitable for our vendor and we're getting the value it's worth to us.  They have a wealth of experience in IT and direct procurement and have saved us a lot of money."  
      – Tim Campos, CIO, Facebook
When it comes to maintaining your supplier relationships, you must take a differentiated approach towards suppliers that represent a significant portion of your annual spend and offer a critical technology platform.
Symphony Consulting has years of experience in managing supplier relationships in a variety of industries.  We can help you implement programs to manage, measure, and develop your strategic suppliers so that you can make the most of every dollar spent.
Symphony's SMO (or VMO) function can help you manage your key relationships in the following areas:
Quarterly Business Reviews
Conduct quarterly meetings
Develop Team Mapping
Review performance with supplier
Develop Score cards and supplier development plans
Strategic/Executive Briefings
Develop executive sponsorship connections
Coordinate Technical Briefings and Technology Exchanges
Dispute Resolutions
Situation Assessment
Develop negotiation strategy
Scenario analysis and cost modeling
Gather and process performance data from internal stakeholders Quarterly Business Reviews
Supplier Portfolio Management
Conduct Supplier Inventory and Segmentation
Supplier Analysis (Cost, Contracts, Evaluation, Compliance, Risk)
Optimize Supplier Base
Negotiate cost reductions through volume purchases