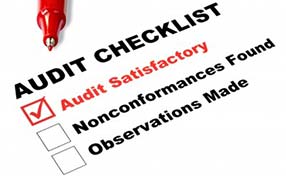 "Symphony designed and implemented a lightweight, flexible, defensible, auditable process with up-to-date compliance information.  I feel comfortable we can now pass any audit with flying colors thanks to Symphony's work."  – David Sangster, VP Operations, Data Domain/EMC
Symphony Consulting can help you comply with global environmental legislation such as RoHS, REACH, and Conflict Minerals in the following ways:
Deploy a risk-based approach that focuses  your compliance efforts based on the highest component and supplier risk
Facilitate a common understanding of directives and regulations so that everyone in your company and throughout your supply chain can actively support the plan
Develop an repeatable, ISO-type process that fits your environment and incorporates best practices
We partner with you to develop and execute a robust, risk-based conformance assurance process that meets the due diligence requirements of EU enforcement authorities, certifying bodies, and customers.
We specialize in compliance at the product level and leverage our supply chain expertise to work effectively and seamlessly with your suppliers.
Learn more about our Product Environmental Compliance Services:
RoHS Compliance Services
REACH Environmental Compliance Services
Conflict Minerals Compliance Strategy Services