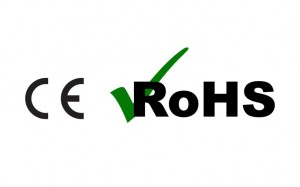 The European Union Directive 2002/95/EC ("RoHS Directive") entered into force on July 1, 2006, and was subsequently amended to Directive 2011/65/EU ("RoHS Recast") with an effective date of on January 2, 2013.  RoHS, which stands for Restriction of Hazardous Substances, limits the use of six chemicals that are commonly used in electronics manufacturing.  The most notable change in the RoHS Recast is that the CE mark on electronics products now serves as a declaration of RoHS compliance.  Various versions of the RoHS Directive are also in effect in China (China-RoHS), Japan, Korea, and parts of the US.
The main challenge in complying with RoHS is to do it in a systematic, cost-effective, and risk-based manner. With electronics companies relying heavily on an outsourced manufacturing model, you need an approach that reasonably distributes responsibility between you, your ODMs, Contract Manufacturers, and component suppliers. That is where Symphony's strong background and years of experience in supply chain management and electronics manufacturing can help you achieve compliance through a pragmatic approach. Symphony is also in regular contact with EU enforcement authorities and can provide insight into enforcement actions and compliance best practices.
Symphony Consulting's services in RoHS compliance include:
Assessment and audit of your current compliance environment in a similar manner to those conducted by enforcement authorities and compliance agencies
Developing a risk-based, cost-effective roadmap for compliance
Training of your internal staff and suppliers on the requirements of RoHS, testing methodologies, documentation requirements, and supply chain transition planning
Risk-assessment of components and suppliers on your bills-of-material to enable focus on those components and suppliers that pose the highest risk
Generating documentation for compliance with China-RoHS
Supplier data collection and management
Supplier audit and development
Unlike most other consulting firms, Symphony does not sell any software solutions and helps you set a strong foundation that enables you to manage the compliance on your own.