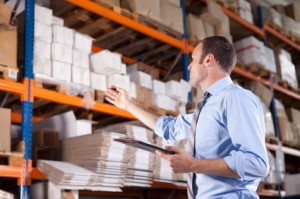 "Symphony has been instrumental in helping us achieve the following results: risk reduction, reduced inventory exposure, minimum order quantities, reduction in lead times, and lower prices for parts."
– Rick Trebing, Corporate Controller and Chief Accounting Officer, Mentor Graphics
Most OEM companies today, unfortunately, spend more time reacting to inventory problems than they do solving the underlying causes. Normally, inventory does not get much attention until there is a lot of it sitting in a warehouse.
The key to excelling at inventory management is to understand your supply chain and the risks in advance so you can work to avoid problems before they show up as inventory or an inventory write-off.
Symphony Consulting has a unique approach to assessing your supply chain and measuring risks. We also have years of experience in crafting solutions that drive inventory risk down and improve flexibility.
Examples of services we can provide:
Review your extended supply chain and provide quantitative assessment on should-be inventory and current inventory risks.
Assess product availability strategy and inventory risk trade-offs
Develop solutions to address specific issues internal to your operation or with your CM or supplier
Provide cross-functional education to raise awareness of issues and solutions
Provide team coaching to help drive solutions to implementation
Establish progressive, early warning metrics that give on-going visibility to inventory risks and improvements