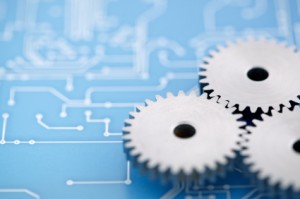 "The process of outsourcing would have been nearly impossible for us to complete without Symphony's assistance. As we bring the project to a close, we will be meeting or exceeding all of our original operational and financial targets. They proved to be an invaluable partner in this process, bringing the necessary technical and business background plus the negotiation and interpersonal skills to work closely with our team and close on all of the major points of the agreement with our chosen EMS partner. Without a doubt I will recommend Symphony Consulting to anyone considering this type of project."
– Jose Sendra, VP of Operations, Equitrac Corporation
Selecting a contract manufacturer and managing the process of outsourcing may seem like an easy task, but in reality, it requires a great deal of strategic thinking and preparation. Size, location, domain expertise, process capability, and financial health are only a few of the critical criteria that you need to assess before you even send a request-for-proposal (RFP).
Your contract manufacturer (CM) is probably one of the most important supply relationships in your company.  It can have a direct impact on your company's financial performance. The traditional "quote and go" approach does not work well. Companies need to:
Address strategic fit
Assess the CM's operational capabilities
Negotiate a strong contract to set the relationship on the right track from the start.
Symphony Consulting adds value to these efforts by:
Matching suppliers that will best serve long-term needs
Evaluating contract manufacturers that will be the best long-term fit
Negotiating robust contracts before awarding the business
We have helped dozens of companies arrive at a better solution by using our approach. Our work is supported by years of experience in this area and a portfolio of analytical tools, templates, and checklists.
Examples of services we can provide:
Develop a strategy to determine the right type of contract manufacturer for your business (size, capabilities, organizational style, etc.)
Conduct preliminary screening and qualification of various CMs
Create and submit an RFP/RFQ package using our proprietary tools and approach
Conduct on-site audits of contract manufacturers using our templates that cover 14 major audit areas. Provide input on expected performance and risks.
Negotiate pricing and contract terms using our templates and tools
Facilitate transition with detailed plans and deliverables
Establish critical business processes between the OEM and their chosen CM including process flows and progressive metrics
Manage NPI programs and launch at the CM