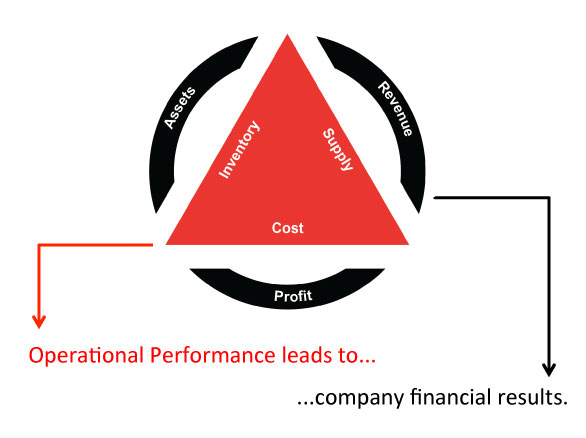 "Experienced and skilled advisors in supply chain management with pragmatic advice based on best practices and hands-on experience."   – Chris Burger, Director Global Operations, Mentor Graphics
Supply Chain and Manufacturing is where we first started our practice.  Unlike the big consulting firms that spend most of their time producing attractive reports, we wanted to deliver meaningful results that directly impact your financial metrics.  Our logo speaks to this beginning.  This focus drove our early practice and is still the foundation for our work in this area today.  In fact, the drive to deliver results and positively influence the bottom-line is infused in every practice area within Symphony.
Symphony Consulting provides a tailored approach that delivers measureable results:
Reduce inventory levels and exposure in the extended supply chain
Ensure continuity of supply and flexibility to meet unexpected spikes in demand
Optimize cost structure with contract manufacturers and in key processes
Negotiate robust contracts that identify and mitigate key risk points in the supply chain
Find the best long-term fit suppliers and contract manufacturers using strategic sourcing process
Identify and address supply chain risk points and inefficiencies
Symphony's unique tools and assessment methodologies combined with seasoned professionals, enable us to work with you to create streamlined solutions to your complex problems.
Learn more about our Supply Chain and Direct Procurement Services:
Manufacturing Outsourcing
Contract Creation and Negotiation
Offshore Sourcing
Inventory Management
Demand Responsiveness